Simply put, an arc flash is a phenomenon where a flashover of electric current leaves its intended path and travels through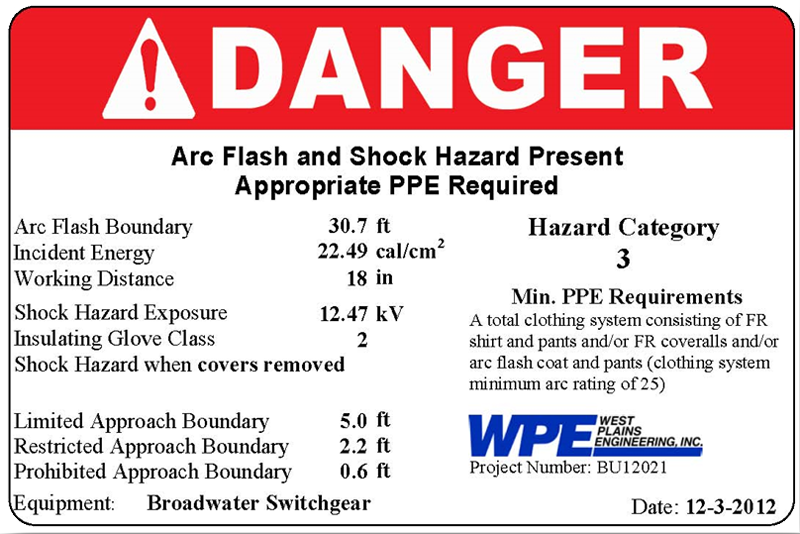 the air from one conductor to another, or to ground. The results are often violent and when a human is in close proximity to the arc flash, serious injury and even death can occur.
Why is Arc Flash analysis mandated?
Employee safety
Requirement of OSHA, National Electric Safety Code, National Electrical Code, and National Fire Protection Association
How is this addressed?
Data Collection must be obtained through: Onsite verification and existing conditions, existing plan reviews and Utility coordination
Engineering Analysis is then done
Warning Labels can be created
Training of Electrical and Safety Personnel on Arc Flash Requirements
What are the benefits to your business?
Employee Safety and awareness
Compliance
Current and accurate one-line diagram
Short circuit analysis
Over current Protective Device Coordination
Selective coordination
Other Services