Casper, WY – West Plains Engineering is pleased to announce the expansion of its Power Engineering Division to Casper, Wyo. The Power Division specializes in transmission and distribution system design, substations, SCADA and load management; and will join WPE's existing MEP engineers at 145 South Durbin, Suite 205.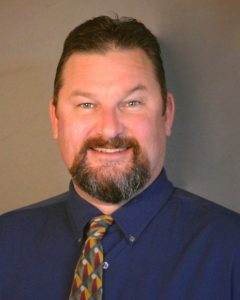 Senior Electrical Engineer John Rickert (pictured) will lead the division's effort in Casper with 25 years of experience in consulting and utility power engineering.
The expansion means WPE can now better support rural and municipal utilities in the Wyoming and Colorado service area, while continuing to partner with clients in North Dakota, South Dakota and Nebraska out of its Rapid City office.
West Plains Engineering, Inc. (WPE) is a certified small business mechanical, electrical, plumbing and power engineering firm that has been designing reliable, resourceful and efficient systems for over 30 years. Our team spans five regional offices in Rapid City and Sioux Falls, SD; Bismarck, ND; Casper, Wyo. And Cedar Rapids, Iowa.; and our professional engineers maintain active registrations in more than 15 states.
NEWS MEDIA: For more information or to arrange an interview, please call Kelli Crouse, West Plains Engineering Marketing Director, at (605) 348-7455.